Wholesale Business
Premium Wholesale VoIP Services
VoIP services definitely have a deep impact on telecom world and revealed to be a coveted offering for providers of any size. The impingement was even more intense for wholesale providers so finding the best possible partners was critical choice to achieve a continuous growth. Phonegroup was one of the precursors in providing premium VoIP services and 14 years later, we persist in offering more customized and developed services.

Competitive Prices
Counting on a network of carriers gives us the ability to provide uninterrupted connectivity with very convenient prices. For the VoIP companies this means to cut down your costs and keep offer unchanged; increasing your telecom business presence with Phonegroup VoIP carrier Services.

Innovative Hardware
Using our own servers and systems facilities helps us keep a rigorous control on anything hosted at Phonegroup. Potential partners interested in A-Z termination, Least Cost Routing or simply looking to provide own VoIP wholesale services, they can be sure that their business will get the same quality of service and security that we get for our own brand.
Premium Retail and CLI VoIP Services (PhoneCalls service)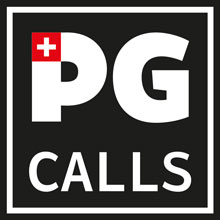 Phonegroup, with 14 years of active presence in the telecom industry, offers a range of premium quality CLI VoIP services for business, ethnic and residential use.
Whoever and whomever, a small local call shop, a calling card provider or a larger ITSP, will find its right valued service.
VoIP Market acknowledges Phonegroup is currently present worldwide with CLI and direct routes across 6 continents; a huge achievement that we successfully provide to present and future partners. So please pick a premium VoIP service for your specific purpose and we will handle the rest.
Phonegroup has direct Tier 1 and Tier 2 worldwide interconnections.
This allows us to guarantee a perfect class level of ACD and ASR values and provide competitive prices for CLI routes.
So even with limited initial investments you can still assure yourself an uninterrupted and reliable connection for all your voice services.